4 Steps To Personal Growth
Hey fabbo creatives,! Wrapping up February and entering March with a BANG!!!--- with four important things that you can start doing right now to kickstart your personal growth journey✨⁠
⁠
💪🏻Action⁠
🤔 Self-assessment ⁠
🎯Goal setting ⁠
🔍Self-discovery ⁠
⁠
First and foremost, it's crucial that you take action toward your goals. This means getting out of your comfort zone and making concrete steps toward the life you want to live. Remember, nothing changes if nothing changes, so take that first step today!⁠
⁠
Next, self-assessment is key. Take the time to reflect on your values, strengths, and areas for improvement. Being honest with yourself about where you currently stand is the first step in creating a plan for where you want to go.⁠
⁠
Goal setting is another important aspect of personal growth. Setting clear, achievable goals gives you direction and motivation to work towards the life you want. Don't be afraid to dream big and set challenging goals for yourself.⁠
⁠
Finally, self-discovery is a lifelong journey. Embrace what makes you fabbo. Take the time to explore your interests, passions, and values. Discovering who you truly are and what you truly want is essential to living a fulfilling life.⁠
⁠
🚀 So, if you're ready to take action toward personal growth, I'm here to empower you to do so! Let's shift your mindset and remove the limiting beliefs that are holding you back. Together, we'll work on and discover the path to becoming the best versions of yourselves. ⁠
⁠
💗Are you ready to get started? Send me a text, pop over an email---- or contact me by DM on Instagram to learn more about how we can work together.⁠
Maybe my Voxer Coaching Day is right up your alley! It is a fabbo way to connect and get stuff DONE!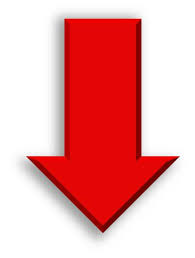 I am excited to get back to working with some new creatives in my Voxer 1:1 Coaching Day program. This is my most requested coaching program, and I can't wait to welcome and add you to my coaching schedule.⁠
⁠
🙄 Are you tired of being stuck at your computer or your Zoom camera for hours at a time trying to tackle the areas of your business that need the most attention and you don't want to wait for an email from a coach to help you navigate a problem, or brainstorm an idea?⁠
⁠
📱My Voxer 1:1 Coaching Day program is the fabbo solution for you. Think of it as "coach on call", a full or half day with me. We'll work together in real-time during the course of the day to tackle your current business + personal growth challenges and develop a plan for the day to get you unstuck and moving forward. ⁠

⁠Get on my email list----- I promise not to be spammy----- and it will be so fabbo getting to know you!
✨ I can't wait to cheer YOU on!✨
Join hundreds of creatives on the
Motivated To Be Fabbo
Journey To Becoming The Best Version Of Your
Fabbo Self
(Because who doesn't want someone cheering them on)
🙌🏻💛🥤⚡🍿 CHEERING ON CREATIVES TO BE FABBO | WE LOVE SHARING POPCORN+KINDNESS, NOT YOUR INFORMATION